Customized services

Our Processing team in BEW provides not only general support for processing admission from elementary/Junior to Junior/High school, but also provides various and unique customized services for students based on lots of experiences and knowledge.
From Elementary/Junior high to Junior high/high school within U.S.(Fl Visa, Permanent Resident, and U.S Citizen)
From Elementary/Junior high in Korea to junior high/high school in U.S.
From Canada/U.K/China to junior/high school in U.S.
For those applying for art/music/dance high school.
Students who want to apply for junior/high school where one of the parents attended previously or the same school where their siblings attend currently
Students who have some other geographical factors or intangible factors
Above examples are the major and general services that we provide in BEW. And also we provide many other detailed and customized services to students.

Specialized admission Counseling
Counseling with previous/current admission director in school
Providing various different cases of admission and experiences
securing close and confidential relationship between applicant and counselor
Genuine counseling system based on precise and up to date information and knowledge.
Junior/High school Process Road Map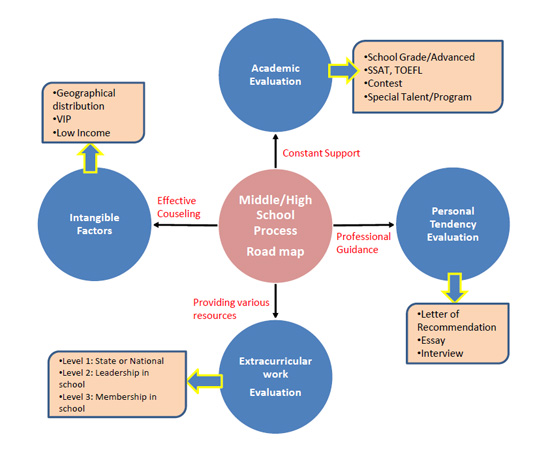 TOP